About DSi
Daytec Systems, Inc. was founded in 1994 by Purdue University students in Lafayette, Indiana. Originally known as Daytec Enterprises, the company specialized in custom retail electronics installations.

In an effort to keep up with the ever-changing, cutting edge technology of the computers & the Information Superhighway, the owners formed a new entity called Daytec Consulting and began offering a variety of Information Technology (IT) services, making us one of the most competitive and reliable IT consultant firms today.

Incorporated as Daytec Systems, our company now reflects the online services we provide. After all the hard work, our vision is indeed becoming a reality. We now have a team of highly-skilled professionals to serve our clients. Our ultimate dream is to help our clients realize their company's potential by providing more and more creative ways to utilize computer technology in their businesses.

Today, Daytec Systems Inc. (DSI) offers a full line of online services: quality web design, network integration, and transaction processing. These services are designed to assist businesses in building a successful, cost effective, online or offline presence.
---

DSi Vision
Daytec Systems recognizes that today, more and more demands are placed on you and your company, which leaves you with less and less time to stay on top of the latest technology. That's why we pride ourselves on our ability to provide affordable services, as well as our professional work and business ethic.
We are committed to providing you with the best customer service and will do our best to make your project a success. Check out our latest product enhancements . We're sure you will be pleased!
---
DSi Mission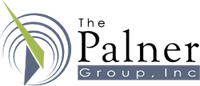 Dedicated to keeping the Internet a safe and stable forum for conducting commerce, Daytec Systems, Inc. constantly evaluates web sites for functionality, security, ease of use, and privacy. DSi Web Builder recently invited consultants from The Palner Group to assess the effectiveness of the DSi Web Builder website.

---
Guaranteed Up time
To ensure the DSi Web Builder website would perform under a variety of stressful situations, Palner's Assessment Team conducted a variety of tests designed to ultimately destroy a flawed server. When a website provides an "uptime" guarantee, the Assessment Team uses every possible tool to prove the guarantee untruthful.
Results show that DSi Web Builder has both the hardware and software necessary to provide a stable and reliable platform for their users.
---
Security

Since DSi Web Builder has been integrated to allow eCommerce, a variety of Security Assessments were undertaken to ensure that potential customers and merchants will have the ability to use the site without subjecting their sensitive data to theft or misuse.

DSi Web Builder uses encryption standards that far exceed the minimum requirements for web hosts. By multiple security measures (including encryption, file level security, and firewalls), DSi Web Builder ensures that sensitive data will remain secure during and after a transaction has occurred.
---
Functionality

Lastly, the Assessment Team thoroughly reviews the website itself for ease of use, programming errors, or any other annoyance far too common in today's market.

After an exhaustive analysis, the Assessment Team concluded the claims made by DSi Web Builder (in regards to Security, Privacy, Functionality, and Ease of Use) to be truthful and accurate.

It is with great pleasure that The Palner Group gives DSi Web Builder it's highest recommendation.